A laser display show is usually an indoor or outdoor audio-visual performance with one or more laser display projectors synchronised to music. There are many different types of laser shows and laser effects available.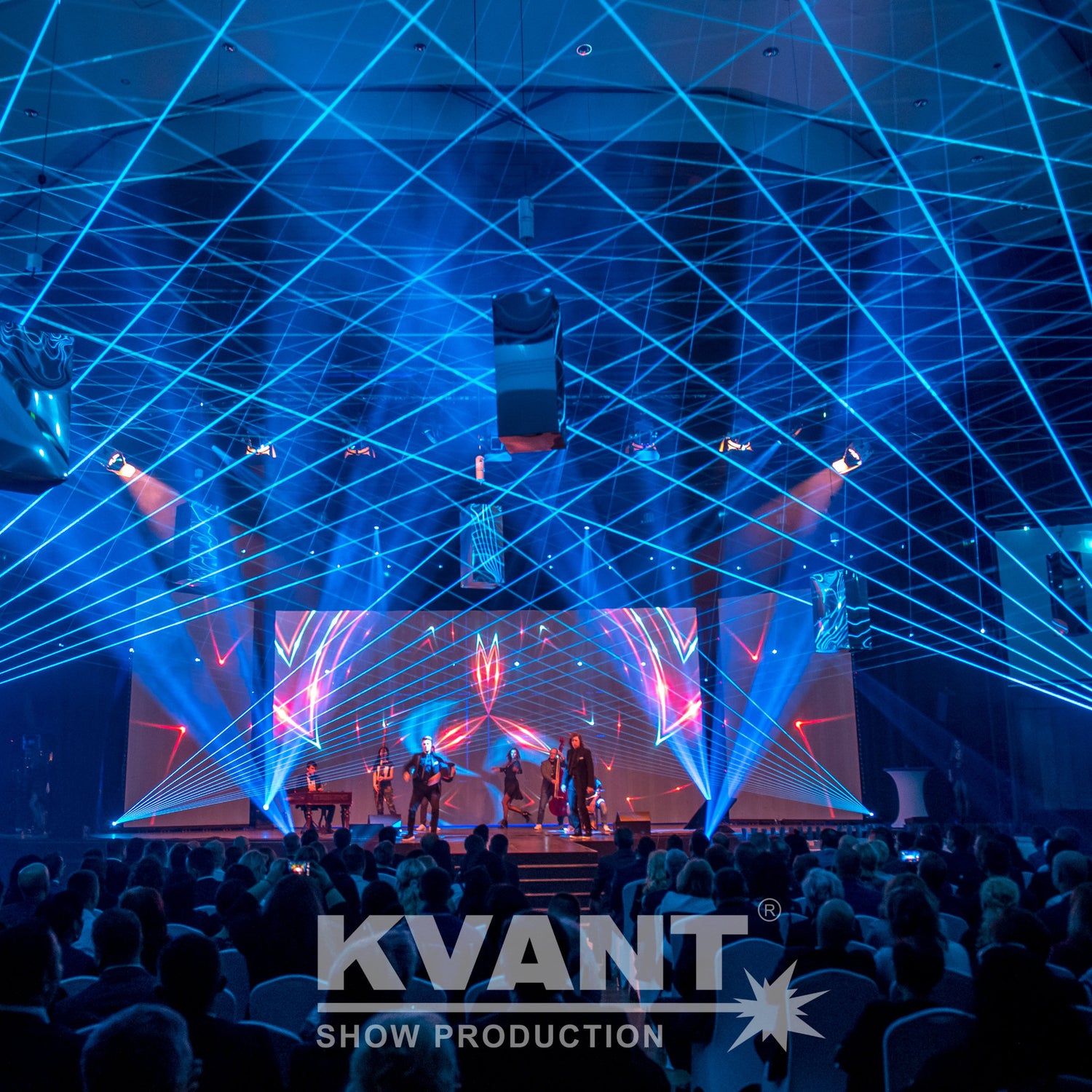 Atmospheric laser show
It depends on the style of music and type of an event, but usually, it is about synchronisation of laser effects to music. This applies mainly for electronic genres of music, but it is also very interesting when used together with rock, jazz and cinematic music. This type of laser show can be done either as a live performance or programmed in advance and then just triggered using a time code or other method of sync. Areas of application are parties, concerts, clubs, festivals, corporate events, theme parks and other venues.
Outdoor laser show
This may be without any sound. Clients quite often want their event or place to be seen from far away and good quality and the powerful laser beam is probably the most visible medium when it comes to long-distance advertising.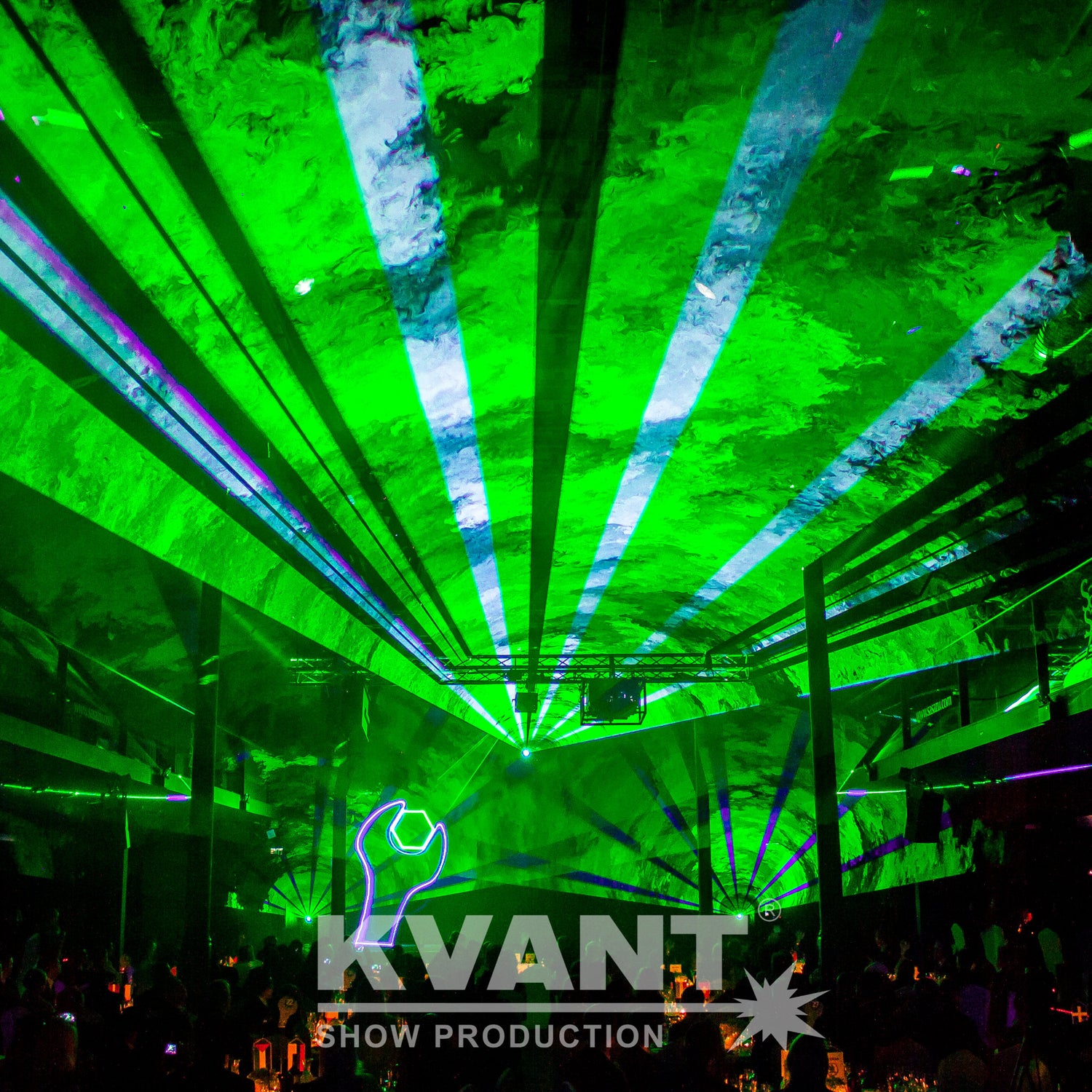 Artistic or architectural type of laser show
It could be used with just one laser projector or a complex installation of many standard or customised laser display systems performing something abstract or completely defined. Also, the combination of the human element and lasers is considered to be an artistic type of laser show, such as any dance-with-lasers show.
The laser beams are really brought to life with the use of haze machines. They intensify the beams, creating a mesmerising, visual spectacle.
Our laser shows are implemented to comply with all safety standards. Our operators are trained and certified to perform laser shows anywhere in the world.
CONTACT US