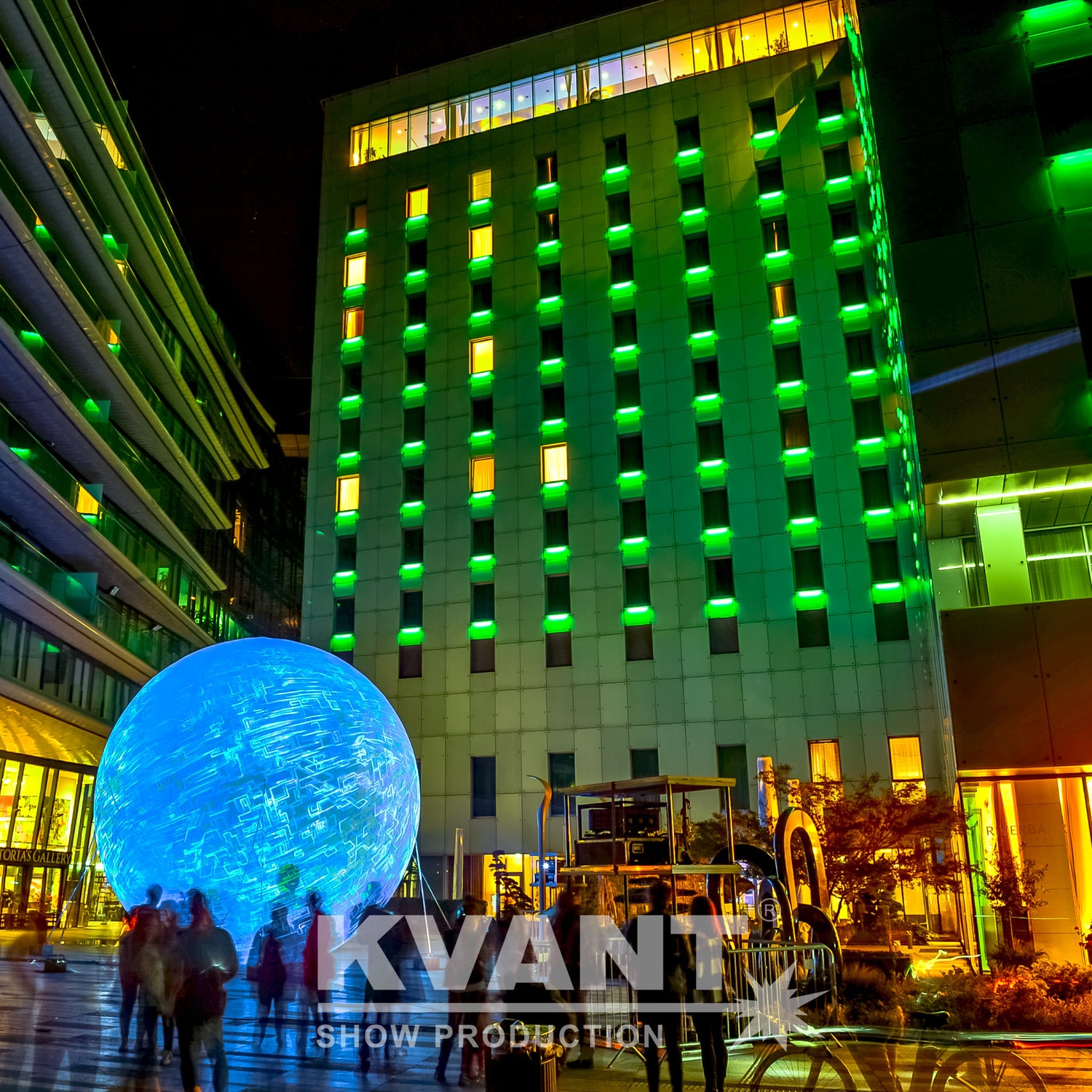 Let there be light!
Multimedia installation is a creative combination of various media such as text, graphics, animation, lights, images, video and sound. It can incorporate a variety of artistic disciplines such as graphic design, visual art, music, etc., as well as scientific disciplines such as physics, optics, mechanics and more. The installation's various parts are lit up and accented by coloured light sources of various types (laser, LED, light bulbs, etc.). Various display devices such as laser projectors, LED tubes, spotlights, video projectors, and touch screens present the installation's topic visually and help make it more engaging. If we add some form of interactivity to this, the installation comes alive and communicates with its audience.
Our group consists of professionals from a variety of backgrounds with vast experience developing our own products. Apart from our multimedia shows we are also adept at creating all types of multimedia installations.
Since the founding of KVANT, one of our major activities has been developing and distributing teaching aids, various special equipment, and more recently, interactive exhibitions. We create a fusion of entertainment, art and education. We strive to make science accessible and fun for a wide audience. You can find many of our multimedia installations in science centres and parks, focusing mainly on the field of optics and physics. Our interactive exhibits allow visitors to witness physical phenomena presented in a way that even young children can understand.
Multimedia installations are visually stunning as well as educational. We combine magic, mystery, art, light, physics, play, education and science to create a truly exceptional installation.
Multimedia installations are suitable for various events, such as festivals with the theme of light, optics, etc., typically presented as art installations. We can also provide our equipment in the form of rental for installations and artists that require these services.
Modern technology allows installations both indoors and outdoors. No setting is a problem for us, we are happy to accept whatever challenge, or unusual idea and make it into something special. We can provide temporary and portable installations but also fixed and precisely made installations designed to meet your needs.